Ask these 7 Questions Before Choosing Your Next Savings Account
Experts agree that you should have 3-6 months worth of living expenses saved at any given time. This can be a lofty goal for many, but it's still important to work toward. The success of this goal often depends on the type of savings account you use. Choosing a savings account can be an overwhelming task. Are you sure you're currently using the right savings account? Does the account's terms and conditions match your priorities? We've compiled a list of seven questions you can ask to see if a savings account is the right fit for you and your goals.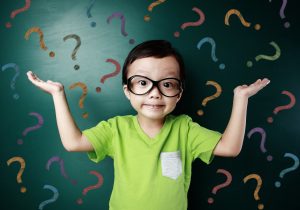 Ask these seven questions before choosing a savings account. These questions will help focus your priorities and make sure you don't pick the wrong account for your financial situation.
1. What's the minimum balance I have to keep in the account?
Most financial institutions want to ensure you keep a certain amount of money in their account at any given time. This could be as small as $5, or as large as $5,000 depending on the type of savings account. At a credit union, your minimum savings balance also acts as your membership share. This minimum balance ensures you always have a stake in the credit union.
2. How can I access my funds?
Different accounts offer different capabilities. It can either be easy to access your funds, or pretty difficult. Check to see if your savings account offers these features.
Automatic transfers – Can you set up transfers between your savings and checking without having to manually complete the transfer every time?
Surcharge-free ATMs – What ATMs are available nearby for you to make deposits or withdraws without extra fees?
Direct deposit – Can you set up your paycheck to go directly into your account without having to cash it or worry about a physical check?
3. Does the account earn interest?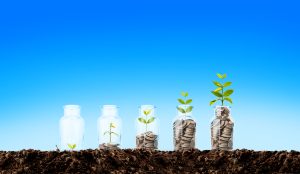 How much will this particular savings account yield? The yield is the rate of return, or the interest you'll earn on the sitting balance. Savings accounts are not known to have spectacular interest rates, but there is a general rule. The longer you commit to holding the savings in a particular account – the higher the interest rate will be. That's why interest rates on certificates of deposit (CDs) are higher than a basic savings account. You commit to holding your money in a CD for a longer period of time, while in a basic account you could access your funds daily.
For example, at White Rose Credit Union, the maximum interest you could earn on a basic savings account is .20%, while a share certificate's interest rate can go up to .75%.
4. What fees and/or policies are in the fine print?
What fees are hiding in the fine print? Here are some common fees and account policies and what they mean.
Overdraft fees – If you withdraw more money than the amount in your account, how much does the financial institution charge you for the error?
Minimum balance fees – Is there a fee if your account drops below their minimum balance requirement?
Monthly maintenance fees – Does the account charge a fee just for basic usage? These fees can usually be avoided by meeting some additional requirements or switching to a smaller financial institution like a credit union.
Withdrawal policies – How many withdrawals can you make from your savings in one month? The federal Regulation D states only 6 transactions can occur per month in a savings account, but does your financial institution have any additional restrictions?
5. Is there a physical branch located nearby?
While people are increasingly using online services in place of visiting actual branches, this is still something to keep in mind. If you had to visit the financial institution in person, how far would you have to travel?
6. What type of online services come with the account?
Online and mobile banking allow you to access your accounts 24/7 with the push of a button. While most financial institutions have invested in this technology, it's still smart to check if the savings account you're about to sign up for has these services. Plus, not all online banking platforms are created equal. How modern is the online system? Can you easily transfer funds? Make sure you know what tasks their online and mobile banking platforms can accomplish.
7. Is my money insured?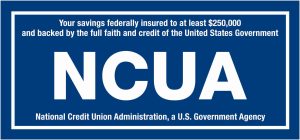 Banks are insured by the Federal Deposit Insurance Corporation (FDIC). Credit unions are insured by the National Credit Union Administration (NCUA). Both insure accounts up to $250,000. This means that should your money ever be lost or stolen, you will be reimbursed up to $250,000. If an account isn't insured by one of these organizations, do not sign up for that account!
What is your ultimate savings goal?
Do you want the most flexible access or the highest yield? Only you know what your specific savings goal is. If you still have the same account your parents set up for you as a child or teenager, it's definitely time to investigate if there's a better option out there. Choosing a savings account will depend on your unique goals. Determine your ultimate goal and start working toward it today!