What you need to know about the Economic Impact Payment (Stimulus)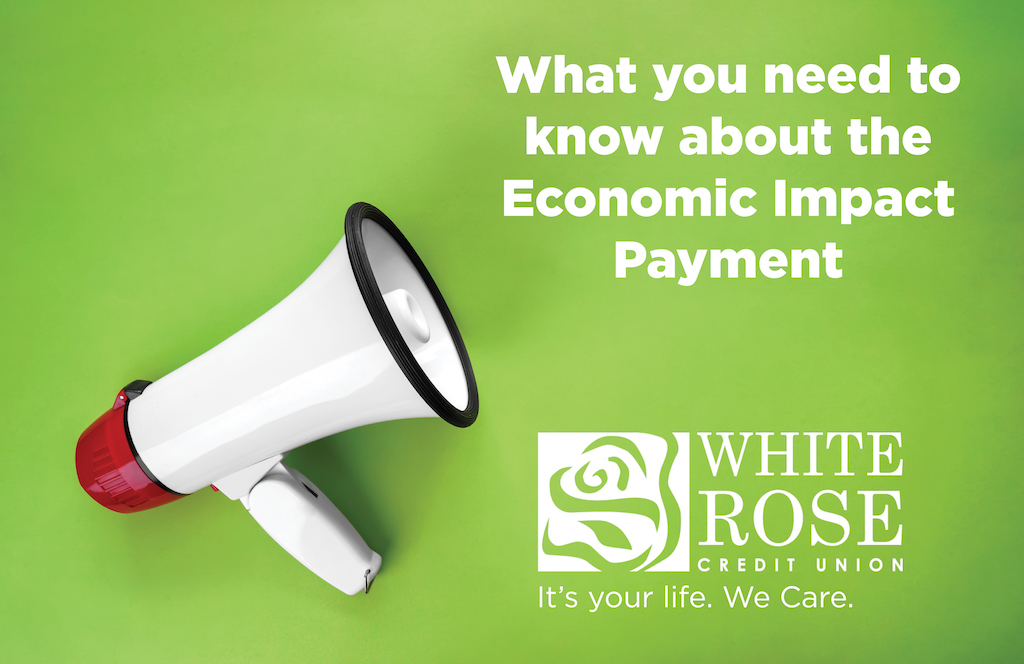 The CARES Act was recently signed by Congress, providing Economic Impact payments to millions of Americans. Stimulus payments are currently being deposited into some of our member's accounts.  Here's what you should know:
1. How will I receive my stimulus check?

If you filed your taxes and received a refund through direct deposit in 2018 and/or 2019, the IRS still has your information and your stimulus check will be deposited into the same account reflected in your most recent tax return.

2. Didn't receive your tax return through direct deposit?  

If you did not receive your tax return via direct deposit, you will be receiving a mailed physical check.

 

If you have moved since filing your taxes, you will want to update your address with the IRS. You can do that here: https://www.irs.gov/taxtopics/tc157.

 

To deposit your physical check, you can visit your local drive-thru or use the remote deposit capture on our White Rose Credit Union app.

 

Click here for more information on using the remote deposit capture feature.
3. Haven't filed your taxes in 2018 or 2019?
If you have not filed your taxes in 2018 or 2019, the Internal Revenue Service has a new portal where people can enter their banking information so they can receive their stimulus check.  Click https://www.irs.gov/coronavirus/non-filers-enter-payment-info-here.
4. I need my banking information.
Members with checking accounts can locate their account and routing number on their checks.

 

Our routing number is also located on our Online Banking page or by clicking here. Members with Savings accounts only will use our routing number and their savings account number.

 
5. You can check the status of your stimulus check. 
To check where your stimulus check is, you can access the "Get Your Payment" portal on the IRS.gov website or by clicking here.

 

On this portal, you can check your payment status, confirm your payment type: direct deposit or check and enter your account information for direct deposit.

 

NO ONE should be contacting you through email, social media posts, text messages or phone calls.

 

DO NOT give anyone your personal information to 'sign up' for your relief check.

 

Anyone calling to ask you for your personal information like your Social Security number, PayPal account or banking information is a scammer.

 

Be aware of email phishing scammers, where scammers pretend to be from the government and ask for your information as part of the 'sign up' process.

6. You've received your stimulus check – now what?  

To report a scammer, please report it to the Federal Trade Commission at ftc.gov/complaint.

 

For official updates to the economic impact payment, visit the IRS's webpage click here.